Hotels Near the Market
If Ladies Market is a must-do for your visit to Hong Kong then why not consider staying in one of the many interesting hotels in the area?
While mostly a commercial and residential district there are no shortage of small hotels right next to the market, and if you venture a few streets away then there is everything from backpacker hostels to 5 Star luxury choices.
Tin Tong Backpacker - Located on the top of a low-rise old residential building this budget bunk-bed hostel is small and friendly. More like staying with someone's family than in a hotel it is a great choice if you want to know more about real life in Hong Kong.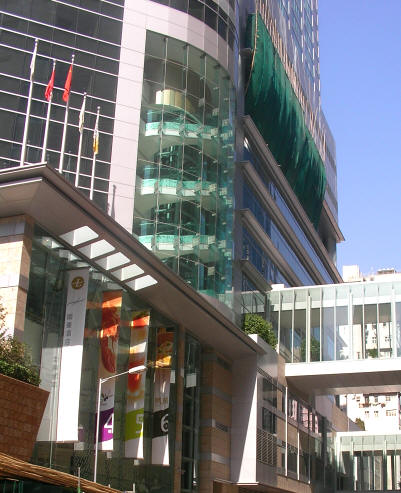 Langham Place Hotel - This luxury 5 Star hotel, pictured, is on the site of the old Bird Market of Mongkok. Attached to the MTR underground railway station, and towering over the up market Langham Mall the hotel offers world class luxury. Yet situated in the heart of the traditional commercial district it is a moments walk to wet markets, hardware stores, traditional food and medicine vendors and of course Ladies Market.
With a spacious gym and a large swimming pool located on the top of the hotel it offers resort style experiences within the heart of the city. Outside it is in walking distance to a wide range of hotels from local cafes to traditional Chinese restaurants.
Large well appointed rooms that are deserving of the 5 star rating make it as much fun to stay in your room as to venture out into the city.
Acesite Hotel - A modern tower hotel in the middle of Mongkok it is literally less than five minutes to the market. Just step outside of the hotel onto Soy Street and walk two blocks west and you are in the heart of Ladies Market. With unusually large rooms for a HK budget hotel, there being only two rooms in each floor, this is a great choice for a couple or family.
Other nearby choices include:
Hotel "MK" Hong Kong